Administration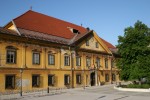 The following collections of materials are kept, studied and complemented at the registered office of Gornjesavski muzej Jesenice: – Photo archives with more than 55,000 negatives and the associated contact copies, 1500 postcards, 20,000 original photographs, 3000 colour slides and 25,000 original glass plates, 7400 digital photographs, 37 topic albums and 31 albums about the museum and its activities 1994–2001, and 13,827 digital images of the activity, made in the period from 2001 to 2011; – 230 running meters of the Carniolan Industrial Company archive material;
– Internal reference library keeps a part of the ironmaking reference library of the former Jesenice Ironworks or the Carniolan Industrial Company. It is being supplemented by local history and museum literature.
1948 Technical Museum Collection Office – a unit of the Technical Museum of Jesenice.
1950 at the proposal by the TMS, the Ministry of Science and Culture of the Peoples Republic of Slovenia approves the Collection Office.
On 3 July 1951 it is renamed to the Technical Museum of Jesenice.
1952 the church at Stara Sava becomes a part of the museum.
1953 the Museum becomes a part of the Jesenice Ironworks.
In 1989/90 the Jesenice Ironworks closed the museum.
1991 The Municipality of Jesenice founded MUZEJ JESENICE – a municipal public institute which merged the museum activity of the former Jesenice Ironworks Technical Museum and the museum activity, registered at the Tone Čufar Theatre, comprising of the care for memorial houses (Liznjek's house in Kranjska Gora, Prešern's birth house in Vrba and Finžgar's birth house in Doslovče), and gallery activity in Kos Manor in Jesenice.
2000 Gornjesavski muzej Jesenice (co-founders: the Municipality of Jesenice, the Municipality of Kranjska Gora, the Municipality of Žirovnica).
In 2003 Gornjesavski muzej Jesenice for the area of the municipalities of Jesenice and Kranjska Gora.
In 2009 the Museum received an authorisation from the Government of the RS for performing public service. The mission of the public institute is to take care about recognising, preserving, presenting and understanding tangible and intangible cultural and natural heritage of the Upper Sava region, and the mountaineering and ironmaking heritage of Slovenia.
CONTACT
C. Franceta Prešerna 45
4270 Jesenice
+386 4 583 35 00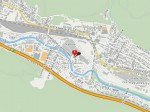 MUSEUM PARTNERS
__________________________________