The Slovenian alpine museum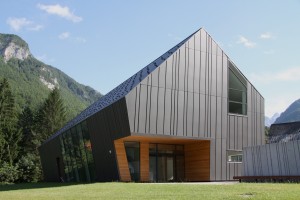 Slovenian Alpine Museum in Mojstrana was opened in 2010. It is a project of several equal partners: Alpine Association of Slovenia, TriglavNational Park, Municipality Kranjska Gora, Mountaineering Society Dovje-Mojstrana, Gornjesavski muzej Jesenice , Ministry of Culture of the Republicof Slovenia, Office of the Government of the Republicof Sloveniafor Local Self-Government and Regional Development, Avgust Delavec Foundation, Slovenian Mountaineering Club Skala. It is a unique mountaineering centre in Slovenia. It includes historical evidence about the beginning and development of Slovenian mountaineering and mountain climbing and achievements by Slovenes in the mountains in Sloveniaand abroad. The mission of Slovenian Alpine Museum is to take care about the tradition and values of mountaineers and to educate young people in the spirit of love for the mountains and respect of keeping the mountain environment.
www.planinskimuzej.si >>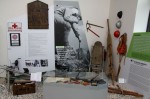 The Slovenian Alpine Museum is a national project, connecting Slovene mountain climbers, alpinists, mountain rescuers and mountain guides. The museum puts Slovenes among great Alpine nations. It will become the information and social centre of mountain hikers and tourists. With its activities, the museum will encourage the young to get back to nature.
Mountain climb – Catalog
1.6. – 14.9.

9.00 – 19.00

15.9. – 31.5.

9.00 – 17.00

Closed:

1. 1. in 1. 11

 Last entry: half hour before closing time.

For groups also opened outside normal opening hours.
individual
group
adults
6,00 €
5,00 €
children
3,60 €
3,00 €
family ticket
13,00 €

DDV ni obračunan po 1. odstavku 94. člena ZDDV.
Sorry, this entry is only available in Slovenian.
read more